NYACT 2023 Annual Education Conference
Wednesday, November 8, 2023
Business Casual Dress
Please do not reqister unless you are confident in your attending.

AGENDA
8:00AM
REGISTRATION
8:30AM
INTRODUCTION
NYACT Chair Nichole Soriano, Director Major Case Unit Investigative Services, Travelers
Abby Curro, NYACT Executive Director
8:45AM - 9:15AM
KEYNOTE SPEAKER
Owen McShane, Deputy Commissioner Investigations & Law Enforcement, New York State Department of Motor Vehicles
Owen McShane was appointed as a Deputy Commissioner for DMV in June 2022. He oversees the Governor's Traffic Safety Committee Office, Crash Records, and the Division of Field Investigation.  
Mr. McShane started in 1991 as a DMV Investigator in the NYC region and then worked his way through the investigative ranks before becoming the Director of Investigation in 2003.  
He is a graduate of York College of Pennsylvania with a Bachelor's Degree in Criminal Justice and a Minor in Sociology. He holds a Master's Degree in Public Administration and Counterterrorism from the University of Albany Rockefeller College of Public Affairs and Policy.  
Mr. McShane is also an Adjunct Professor at the University of Albany College of Emergency Preparedness, Homeland Security and Cybersecurity.  
He represents DMV on several boards, including the New York Motor Vehicle Theft Board, the American Association of Motor Vehicle Administrators and the Document Security Alliance. Owen served on the NYACT Board of Directors for 21 years.
9:15AM-10:15AM
NO-FAULT CURRENT TRENDS - MEDICAL & LEGAL
Barry I. Levy, Esq., Partner, Rivkin Radler LLP
Dr. Sonali Lal, Sonali Lal Physicians PC
Howard B Reiser, Medical Director, Signet Claims
This course presentation is certified for CE credits in FL, DE and TX
The Doctor's will be discussing diagnostics testing and shockwave therapy practical applications and identification of any suspicious patterns. Barry Levy presentation will focus on how the medical receivable funding has been employed in NF since 2020 and used to operate and control medical practices that employ fraudulent testing and medical services.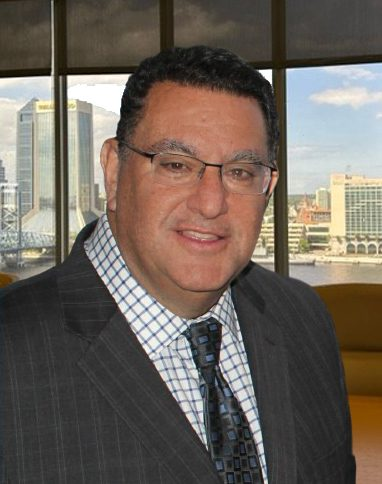 Barry I. Levy is the head of the firm's insurance fraud practice group. He has been recognized by Best Lawyers in America® as one of the top healthcare litigators in the country for the past six years and was named Lawyer of the Year in both 2021 and 2023 for Health Care Litigation. Mr. Levy has been lead counsel in more than 200 affirmative litigation matters during his career, spanning fraud schemes involving various types of claims (i.e. no-fault, windshield repair/replacement, auto body damage, underwriting and residence repair/remediation). Mr. Levy is a frequent speaker at regional and national SIU conferences on healthcare fraud and affirmative litigation and is a member of the Legal Affairs Committee of the Coalition Against Insurance Fraud. He has been involved with the development of anti-fraud and affirmative litigation programs and the prosecution of affirmative of litigation for major property & casualty insurers for more than twenty five (25) years.
Dr. Sonali Lal is the Medical Director of Integrative Spine & Sports. A trained NYC physiatrist, Dr. Lal specializes in musculoskeletal and sports medicine, treating acute injuries and chronic conditions and providing advanced pain management in Manhattan. She has been featured extensively in the New York Times and NY Magazine. From 2016-2019, Dr. Lal was peer-selected, and Castle Connelly as one of the Best Doctors in NYC. Dr. Sonali Lal was selected for Best Woman in Medicine in 2017.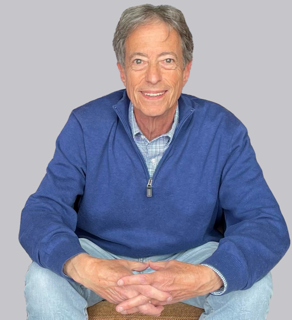 Dr. Howard Reiser has been a Neurologist, Board Certified since 1976 and has worked in clinical practice for almost 50 years. He was the Assistant Clinical Professor of Neurology at Stony Brook University for 19 years, and has performed and interpreted EMG/NCV, Evoked Potentials, and EEG for decades. Dr. Reiser has appeared and testified in New York State and Federal Court as a neurological expert more than 60 times and has been a national medical director of entities which oversee independent medical evaluations. Dr. Reiser has been a trainer of the National Insurance Crime Bureau and NYACT for many years.
10:15AM - 10:30AM
BREAK
10:30AM-11:30AM
ON STAR STOLEN VEHICLE ASSISTANCE TECHNOLOGY
Sherry LeVeque, Manager of Public Safety Engagement and Strategy, U.S., OnStar
Law enforcement across the US and Canada leverage OnStar connected-vehicle technology to help locate stolen vehicles quicker with real time GPS location information. Other features to further assist law enforcement with vehicle recovery and apprehend suspects include: · Remote Ignition Block, which blocks the ignition from being restarted once the vehicle has been turned off, and · Stolen Vehicle Slowdown, to prevent acceleration and safely slow the vehicle down to help minimize risks associated with pursuits. 'No Pursuit' policy? No problem. Attend this session to learn more about OnStar technology and explore case studies highlighting public safety's strategic use of OnStar features to bring high risk incidents to a safer conclusion, without a pursuit.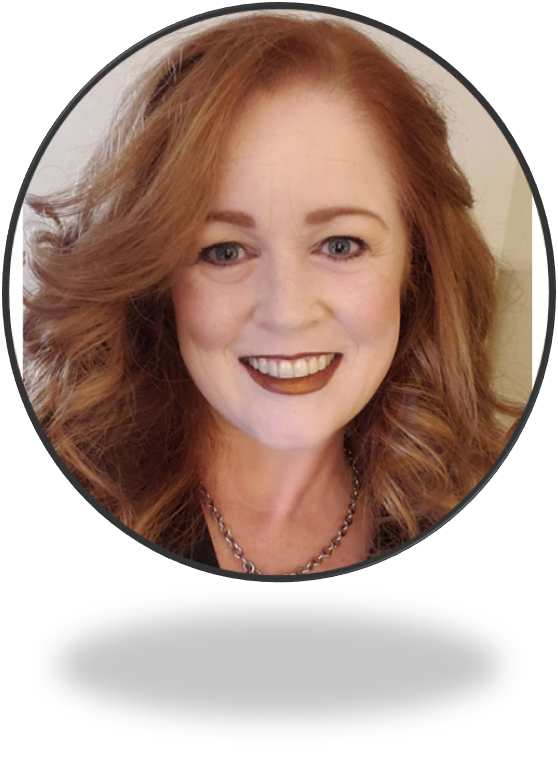 Sherry LeVeque is the Manager of Public Safety Engagement and Strategy in the U.S. at OnStar where she leads a team of public safety subject matter experts (SME) responsible for external outreach, engagement and relationship building with all facets of public safety in the U.S and as a strategic interface and liaison between internal product development services and the emergency services sector. Sherry began her public safety career at a Michigan Emergency Communications Center (ECC) where she spent over eleven years rising through the ranks of Telecommunicator, Training Officer and Communications Supervisor. In 2007, Sherry joined OnStar as an Instructional Designer creating emergency and stolen vehicle advisor curriculums but discovered her true passion on the public safety outreach team in 2011. She has supported the launch of many key OnStar safety and security services, including Remote Ignition Block™, Stolen Vehicle Slowdown®, EMD, Injury Severity Prediction (ISP) and Automatic Crash Response/RapidDeploy data integration. Sherry holds degrees in Law Enforcement and Human Resources, a Master's in Training & Development and currently serves on the International Association of Chiefs of Police (IACP) Vehicle Crimes Committee and the National Sheriffs Association (NSA) Industry Advisory Council.
11:30AM-12:30PM
AWAKENING THE CURIOSITY OF INVESTIGATORS ACCORDING TO SHERLOCK HOLMES
Robert Dodd, Special Investigation Unit - Supervisor, Plymouth Rock Assurance
This workshop provides information on ways to enhance investigative skills by utilizing techniques shared in novels about the fictional character, Sherlock Holmes. The main purpose is to understand that we live in a busy world with thoughts, ideas, worries, passions, activities, tasks, responsibilities, news and therefore at times unavailable to truly see what is in front of us. There are specific skills that we can awaken to avoid getting into our own way while getting to the truth. Having a curious mind while being focused on the task at hand, is one of the skills that we will explore. Next comes the desire to be the best investigator, a real-life Sherlock Holmes, and the ways to appropriately incorporate observations with clear thoughts. Athletes have mentioned being in the "Zone", while some extreme athletes have referred to "Flow." These terms and the skills needed to achieve this state of mind are also going to be addressed. During the presentation we will highlight the ways to improve our investigative skills by observing, listening, feeling and being aware of what is happening inside and outside.
Robert Dodd is currently a Supervisor of SIU for Plymouth Rock Assurance and has been working in SIU within the insurance industry for over ten years. He has taught courses on Anti Money Laundering, Corporate Fraud, Identity Theft and Management for college programs. Prior to his experience in the insurance industry, he conducted terror financing and money laundering investigations for several financial institutions while working as a private consultant. He began his career as an investigator in 1986, working as an undercover officer for the Bergen County New Jersey Narcotics Task Force then moving to the Homicide Unit and then working on financial crimes being promoted to the rank of Sergeant. He obtained the Certification as an Anti-Money Laundering Specialist, Certified Insurance Fraud Investigator and has completed his master's degree from Fairleigh Dickinson University. In addition, he serves on the Board of Directors for the New Jersey Special Investigators Association.
12:30PM-1:30PM
AWARDS PRESENTATIONS AND LUNCH
1:30PM-2:30PM
LEGAL UPDATE
Roy A. Mura, Esq., Mura Law Group, PLLC
Update of fraud-related case law and legislative/regulatory changes since 2021.  Learn current updates as applied to claim handling, fraud investigations, defenses, and criminal prosecutions.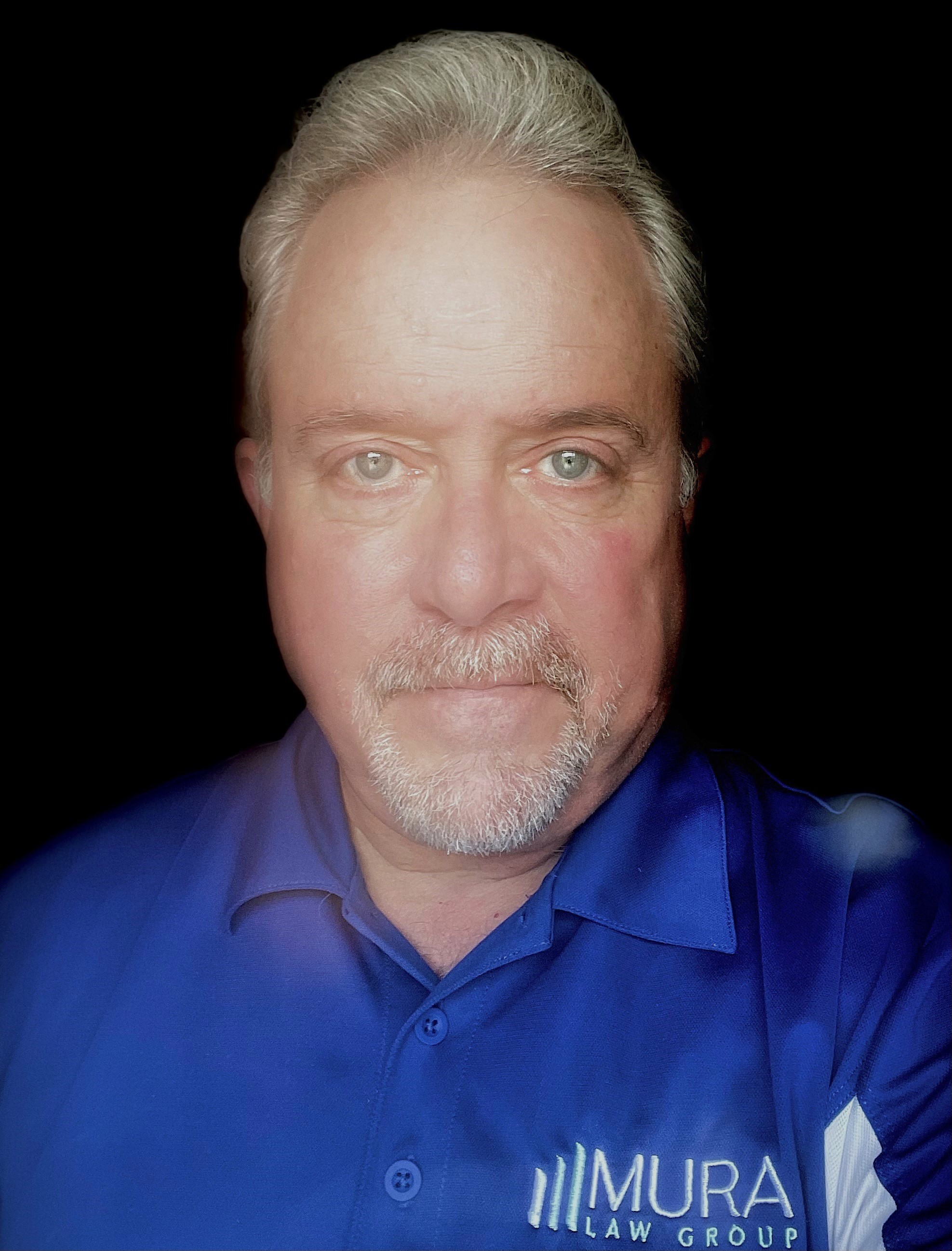 Roy Mura is the founding and managing member of our seven-attorney law firm. He regularly analyzes and evaluates commercial and personal lines coverage issues, defends insureds in tort actions, represents insurers in intercompany arbitration matters, and litigation arson, insurance fraud, "bad faith" and coverage disputes with policyholders or other insurers, through trial and appellate practice. He has conducted hundreds of EUOs of property, auto and no-fault insureds, claimants and medical providers. He is admitted to practice and regularly appears in various New York State Supreme Courts and all U.S. District Courts throughout Long Island, metropolitan New York City, Rockland and Westchester counties, Albany, Syracuse, Rochester, Buffalo and other upstate areas. He has been counsel of record on numerous reported trial level and appellate decisions in New York, having successfully tried to conclusion both first-party (arson and fraud) and third-party (motor vehicle accidents, Labor Law and personal injury) insurance coverage and defense cases. Roy writes for and speaks frequently to insurance industry groups throughout the country on a wide variety of property and casualty insurance-related topics.  Roy has been listed in the New York Super Lawyers - Upstate Edition since 2012 and maintains the highest possible AV rating with Martidale-Hubbell.
2:30PM
CLOSING
---
Registration Information:
NYACT Corporate Members: $60.00
Law Enforcement Personnel: Free
Non-Members: $150.00
If you have registered to attend, but find yourself unable to attend, you must cancel your registration by no later than noon on Monday, October 30th, or NYACT will be charged and, therefore, must then pass the cost along to you. If you cannot attend, please contact the office to have a substitute individual on your behalf.
---
 2023 ANNUAL STATE EDUCATION CONFERENCE AWARDS
Each year, the NYACT Board of Directors requests nominations from member companies and organizations for the following awards to be presented at the NYACT Annual Education Conference. 
THE JOE McDONALD AWARD
Detective Michael Dominguez
NYPD
The Joe McDonald Award is NYACT's highest and most prestigious honor and is given to an individual or team in Law Enforcement in recognition of their contributions to the prevention and investigation of auto theft and insurance fraud in New York State, and for their dedication, support and contributions to the mission and work of NYACT.  This award is named in honor of Joe McDonald, a co-founder of NYACT and dedicated vehicle crime and fraud fighter. (Plaque)
Detective Michael J Dominguez of the Fraudulent Collision Investigation Squad has been nominated for his exceptional dedication, expertise, and unwavering pursuit of justice in investigating insurance fraud. Detective Dominguez's outstanding contributions to the field of law enforcement have had a significant impact on combating fraudulent activities and ensuring a just and fair society.  Throughout his years of service, Detective Dominguez has consistently demonstrated his commitment to upholding the highest standards of integrity, professionalism, and thoroughness in his investigations. His relentless pursuit of truth and justice has not only resulted in numerous successful prosecutions but has also deterred potential fraudsters from engaging in illegal activities, ultimately safeguarding the interests of innocent victims and insurance companies alike.  Detective Dominguez's expertise in investigating insurance fraud is unparalleled. His deep understanding of the intricacies of fraudulent collision cases, combined with his exceptional analytical skills, allows him to uncover even the most complex schemes. His attention to detail is commendable, as he leaves no stone unturned in gathering evidence, interviewing witnesses, and collaborating with other agencies to build a strong case against those who seek to manipulate the insurance system for personal gain.  Moreover, Detective Dominguez's dedication to continuous learning and professional development sets him apart as an exemplary law enforcement officer. He consistently stays up to date with the latest techniques, technologies, and legal developments in the field of insurance fraud investigation. His willingness to adapt and embrace new approaches ensures that he remains at the forefront of his profession, consistently delivering outstanding results.  Beyond his professional accomplishments, Detective Dominguez is also known for his exceptional interpersonal skills and ability to build strong relationships within the community. His compassionate and empathetic approach to victims of fraud and his ability to connect with individuals from diverse backgrounds have earned him the respect and trust of both colleagues and community members. In conclusion, Detective Michael J Dominguez's years of dedicated service, his expertise in investigating insurance fraud, and his unwavering commitment to justice make him an outstanding candidate for recognition.

---
THE JOHN J. KENNEDY AWARD

Fernando Candia
Progressive
The John J. Kennedy Award is presented for Outstanding Service by an individual or team in the insurance industry in recognition of the investigation and prevention of auto theft and insurance fraud. This award is named in honor of J.J. Kennedy, who started his career with the New York City Police Department in 1966 and retired as a Detective from the Auto Crimes Division.  He started his second career as a Special Agent with the National Auto Theft Bureau, which later became the National Insurance Crime Bureau where he spent the next twenty years of his life. (Plaque)
SIU Major Case Specialist Fernando Candia initiated an investigation into an Unauthorized Broker when he identified an email being used on an existing policy.  The email was used in prior SIU Investigations involving this broker.  The Unauthorized Broker's prior email was linked to about ten caused losses in 2020 & 2021 that occurred on Hillside Ave in Queens, NY.  A prior witnesses testified, that this broker would pay them $1500 to be involved in the loss.  In addition, the broker would drive the vehicle causing the loss and then take the parties to the medical provider.  This party provided this information because they never received the promised $1500 from the broker.  Fern began to monitor this email and noted that the cookie used was linked to other policies and claims.  Furthermore, the policy addresses provided were upstate and these apartments or homes either did not exist or were for sale.  A high number of claims were being filed that involved intersection and lane change losses in Brooklyn, Queens, and Nassau County.  The vehicle involved was older and usually included unrelated occupants with injuries.  An analysis of the policy activity also revealed that parties were taking out policies from the same computer and having a loss with one another.  The losses originally were caused but now there was staged accidents occurring.  In addition, vehicles that were used on prior losses were now being added to new policies with the intention of having another loss.  Fern notified Progressive's New York product to ensure that these policies would be identified and canceled prior to a loss occurring.  Due to Fern's due diligence, this broker started to target Progressive's Commercial Lines.  Fern, along with assistance from his co-workers, was able to identify this broker through common emails and addresses.  That risk has been identified and is being addressed by Progressive's Product team.  To date, 12 Claims have been denied for fraud & misrepresentation.  Fern has identified another seven open claims that he is actively investigating.
---
CERTIFICATES OF MERITORIOUS ACHIEVMENT (Law Enforcement)
To recognize the efforts of investigation and fraud fighting by law enforcement personnel in the current year. Certificates will be awarded to one employee per Law Enforcement organization.

John Marcone, NYS Department of Financial Services
Richard Marra, Suffolk County District Attorney's Office
Thomas McCourt, National Insurance Crime Bureau
Brendan Sullivan, Bronx DA Office
Artemio Vega, NYPD
CERTIFICATES OF MERITORIOUS ACHIEVMENT (Member Insurance Companies)
To recognize the efforts of investigation and fraud fighting by insurance personnel in the current year. Certificates of Meritorious Achievement will be awarded to one employee per member Insurance Company.

Louis Casto, Liberty Mutual Insurance Company
Chloe Costa, Bristol West/Farmers Insurance
Michael Faber, Progressive Insurance
Don McCaslin, Travelers
Cheryl Ronk, Allstate Insurance Company
Harold Thela, Nationwide Mutual Insurance Company
New York State Insurance Fund's Division of Confidential Investigations Team
Elaine Leach, Dominick Raspante, and Winston Sapiago
---
thank you to our 2023 sponsors!
Lunch Sponsor

---
Attendee Swag Bag Sponsor

---
Program and Booth Sponsors

---
Swag Bag Contributors